Optixcare®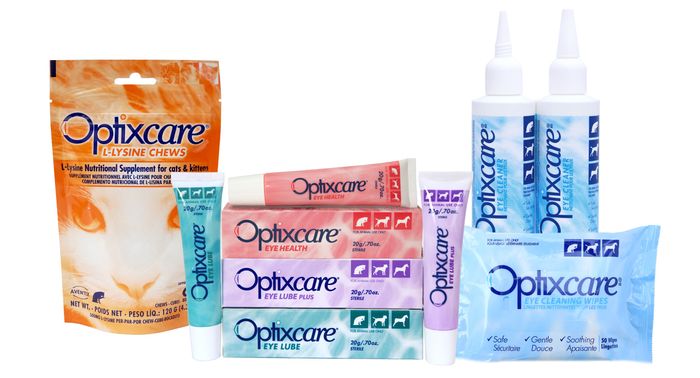 Optixcare® Eye Lube – A viscous eye gel, with excellent dispersive properties, which provides long-lasting protection during & after surgery.
Optixcare® Eye Lube Plus – A powerful synergy of 2 lubricants, carbomer and hyaluron, which provide enhanced & sustained relief and comfort for dry, itchy and irritated eyes.
Optixcare® Eye Health – A potent blend of 4 antioxidants which help maintain healthy and vibrant eyes.
Optixcare® L-Lysine chews – Highly palatable soft chews offering an easy to administer recommended daily dose of 1,000 mg of L-lysine (2 chews) for symptomatic relief of feline herpes.
Optixcare® Eye Cleaner and Wipes – A unique cleaning solution and wipes which allow for gentle, soothing and very effective cleaning of ocular secretions, crusty debris and irritants.