11 Aug 2019
Pioneer Veterinary Products' Talks at London Vet Show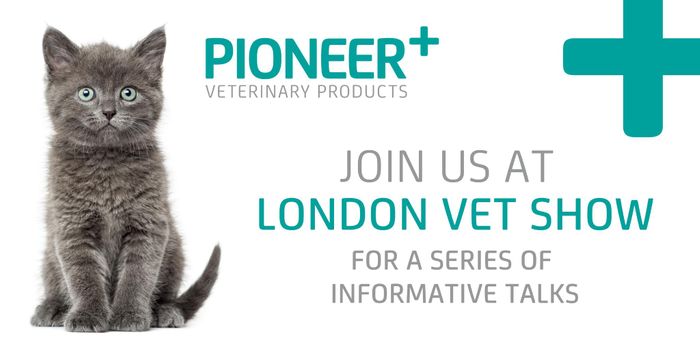 Pioneer Veterinary Products will be hosting a series of informative talks on their stand at London Vet Show this year.
Choose from a variety of topics on Wound Care and Infection Control, presented by guest speaker Sam Bell BSc(Hons) DipAVN(SA) DipHECVN RVN, or Pioneer's nurses Sam Vosper RVN and Laura Robinson RVN.
Sam Bell BSc(Hons) DipAVN(SA) DipHECVN RVN is passionate about advanced nursing, and has a particular interest in surgical nursing, diagnostic imaging and wound management. She currently sits on the editorial board for the international peer-reviewed journal The Veterinary Nurse and regularly contributes articles to the journal.
As well as being Account Managers at Pioneer, Sam Vosper RVN is Pioneer's In-House Infection Control Adviser, whilst Laura Robinson RVN is their In-House Wound Product Adviser. Qualified Vet Nurses are an important part of Pioneer's team to help guide practices through the best product selection for their needs, as well as offering support and advice on a case-by-case basis.
Pioneer actively work to encourage staff to improve patient care, maximise time and reduce stress daily. This is achieved through promoting best practice and providing high quality branded products at affordable prices, with bespoke support to suit individual needs.
Visit Stand R20 to listen to Pioneer's informative talks and speak with their knowledgeable team to discover more.
Please note that seats for talks are limited so booking in advance is advised. Talks can be viewed and booked using the following link: https://pioneervet-lvs.eventbrite.co.uk