15 Sep 2019
Portable Real-time Capnography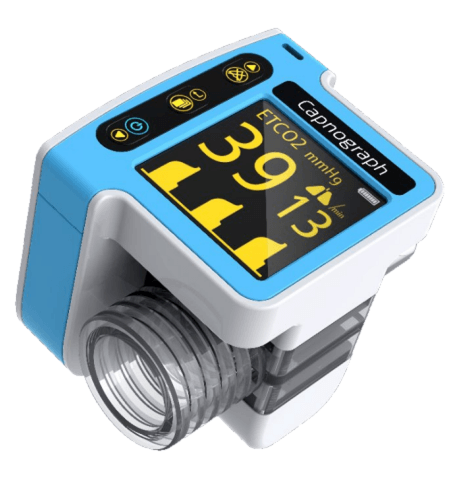 Fast Response - short warm up time and real-time EtCO2 waveform displayed in 15 seconds
Full Solid design - long use life in challenging environment
Audible and visual alarm system - for No Breath, Check adapter Battery Low,EtCO2 and RR alarm.
Long Battery life - up to 10 hours of normal use with two AAA lithium batteries.
Easy to use and maintain - no user routine calibration required.
Emergency medicine,operating room(OR),intensive care unit(ICU), long-term acute care,monitoring of endotracheal tube placement etc.