03 Nov 2022
Precision Microbes - a revolutionary new Pro and Postbiotic.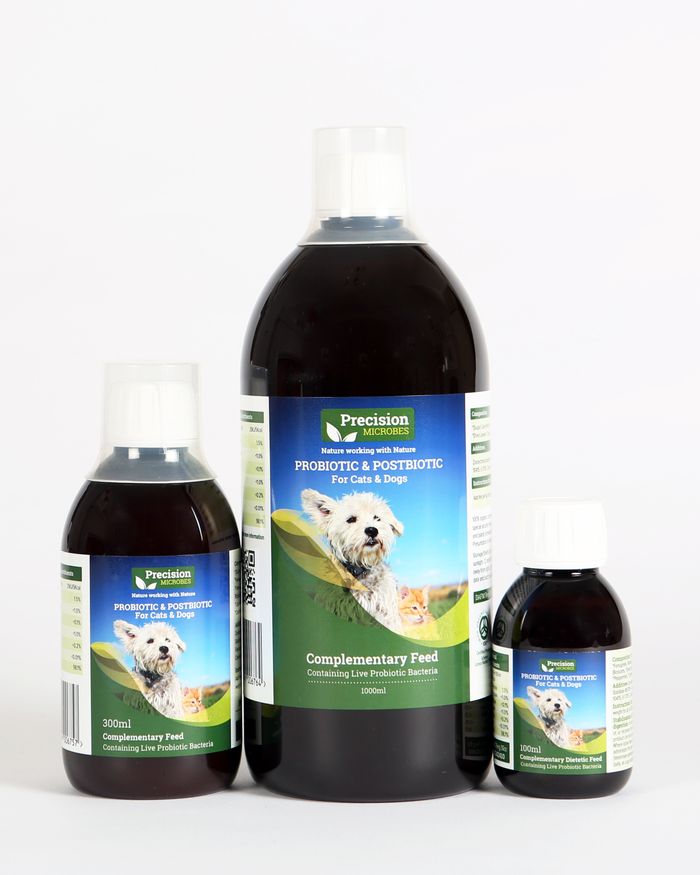 To date the majority, if not all, probiotics are based around a freeze dried compound. The result of which means that they take time to respond through the lag and log phaze in order to produce the vital metabolites (postbiotics) required. Precison Microbes is revolutionary in that this unique liquid blend of live probiotic bacteria sits in a dormant state until activated through ingestion.
Exceptional in both acute and chronic cases the results speak for themselves gained through positive feedback by both pet owners and veterinary surgeons both in large and small animal species. Check out some of the testimonials at: https://www.vetexchange.co.uk/team-1
Provided in 300ml and 1000ml bottles and given 1ml per kg BID for the first three days then one a day thereafter.