31 Jul 2019
Price deadline today!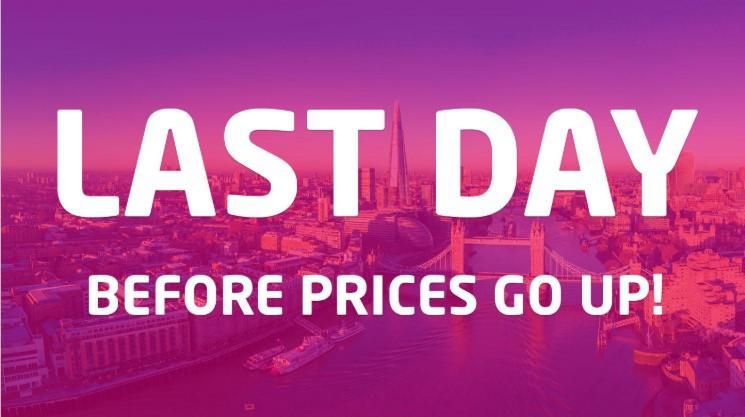 Have you registered for the London Vet Show 2019 yet? You have one dayremaining until the price increases.
Join Europe's most exciting veterinary conference and exhibition on 14-15 November 2019at ExCeL London for what it looks set to be the largest edition ever!
Secure your place today for only £285+VAT* using code RK285 – promotion ends at midnight on Wednesday 31st July!
With over 150 hours of engaging CPD across 21 theatres, you can create your own unique learning path and be inspired by the top-class experts in the industry.
A wealth of new benefits and networking opportunities are waiting for you, so don't delay any further, register now for the lowest price.
Looking forward to seeing you there!