26 Mar 2018
Rabbit Awareness Week 2018 2nd June to 10th June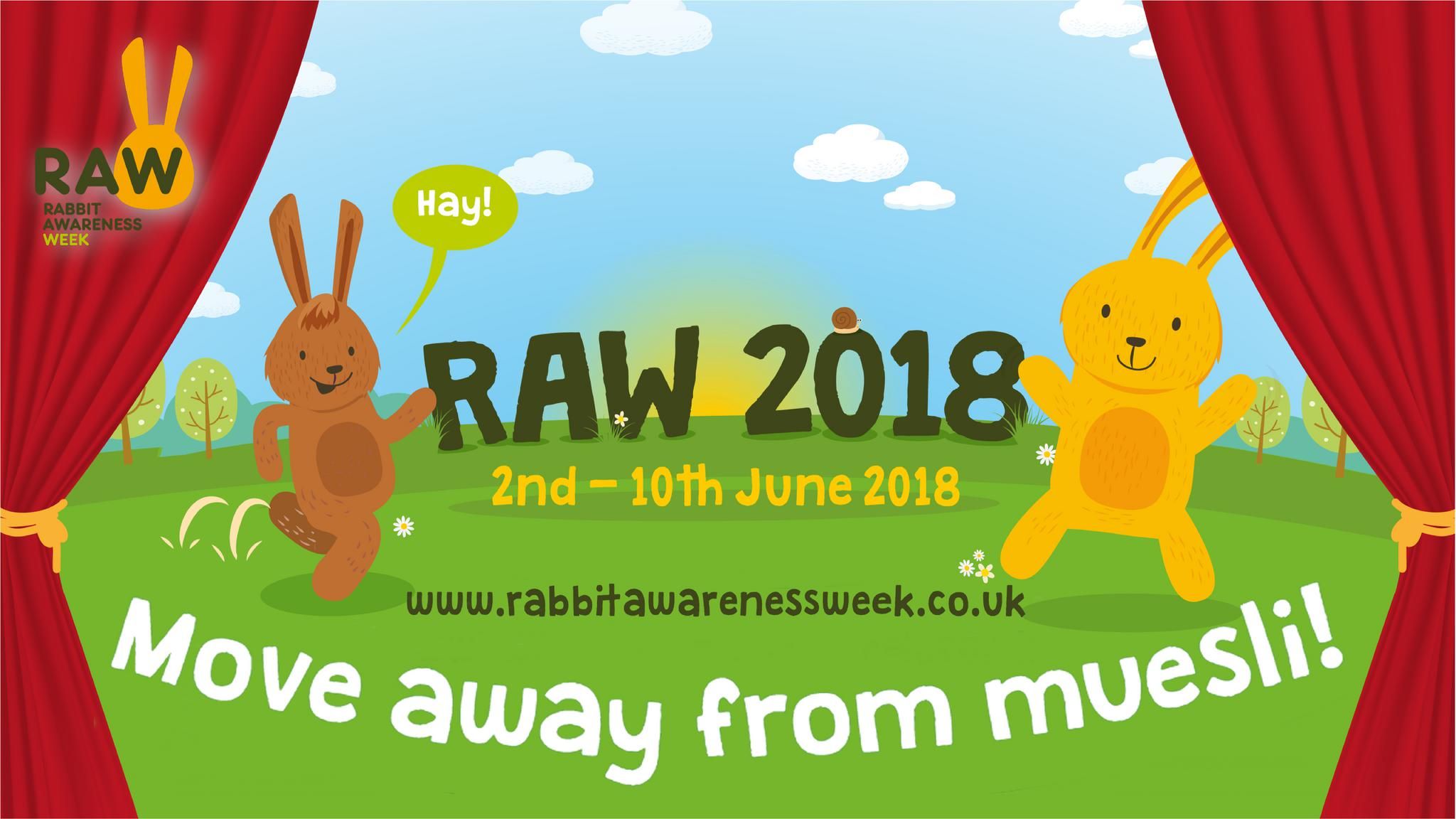 The Founding Of RAW
Rabbit Awareness Week is organised each year by a coalition of partners, including Burgess Pet Care, and various vet bodies and charities including the RSPCA, RWAF, PDSA, Wood Green The Animals Charity and Blue Cross.
Rabbit Awareness Week was founded by Burgess Pet Care in 2006 to try and educate owners about the welfare needs of their rabbits – one of the most misunderstood animals in the UK. We believe that as an animal food manufacturer we have a responsibility to both provide the best possible nutrition for rabbits, but also to share our knowledge with owners.
Over the years we have focused on highlighting key welfare issue to help improve the lives of UK rabbits – from companionship to environment needs and nutritional needs.
RAW 2018: Move Away From Muesli
According to the annual PDSA Animal Welfare (PAW) Report, inappropriate diet has been consistently cited by veterinary professionals as the top issue that needs to be addressed for rabbits since the first report in 2011. Therefore, this is our 2018 campaign focus.
Muesli-based diets have been proven to increase the risk of many harmful conditions for rabbits by published, peer-reviewed research undertaken by The University of Edinburgh. The study showed that muesli-based diets encourage selective feeding, where rabbits eat some (high starch/sugar) components of the muesli diet while rejecting the more fibrous pellets.
Selective feeding in this way increases the risk of:
Dental Disease
Obesity
Reduced faecal output potentially leading to gut stasis
Uneaten caecotrophs potentially leading to flystrike
All of these conditions are extremely damaging to rabbits' health and welfare and can be fatal.
The 2017 PDSA PAW Report shows that 25% of owners still feed muesli as part of their rabbit's main diet equating to '280,000 rabbits being fed a harmful diet*'.
This is why we are challenging owners, vets and retailers to 'Move Away From Muesli' to a healthy, hay based diet.
Why should I get involved?
Vet practices are uniquely placed to offer animal owners advice on both nutrition and the wider welfare needs of their animals and it is your advice that can be invaluable in helping owners give their animals better care.
Where do I sign up?
Practices can register for RAW 2018 at www.rabbitawarenessweek.co.uk where you can also download a variety of great resources to make a fantastic RAW event if your practice.