24 Jan 2020
RVC REVEALS CLINICAL HEADLINER AT THE LONDON VET SHOW 2020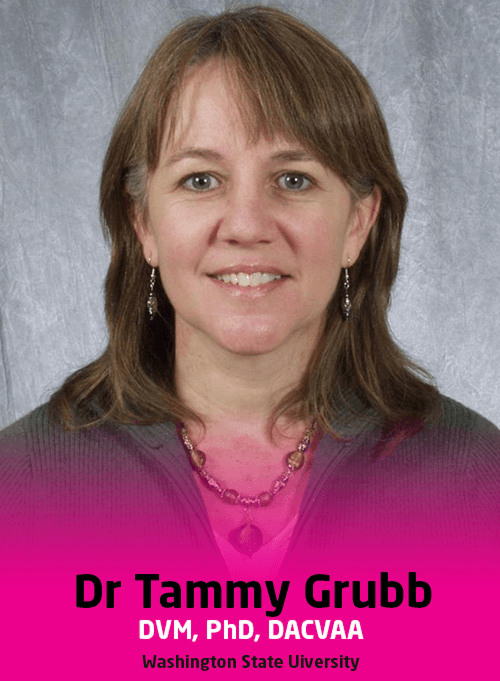 LONDON, UNITED KINGDOM: 24th January 2020 - The apex of the veterinary calendar, the London Vet Show is back this 12-13 November and this year the organisers have challenged themselves to put together the most robust programme to date.
Run with education partners the Royal Veterinary College and British Veterinary Association, the event brings together thousands of veterinary professionals, 400+ exhibitors, and more than 200 knowledgeable, inspiring speakers from around the world.
This year's show once again features three small animal clinical streams, programmed by Jill Maddison, BVSc DipVetClinStud PhD FACVSc MRCVS, Professor of General Practice, RVC. Professor Maddison said, "The keynote clinical speaker for London Vet Show 2020 will be Dr Tammy Grubb, Associate Professor from Washington State University. Tammy is a highly experienced anaesthetist and speaker with a deep interest in many aspects of anaesthesia especially pain management. As well as other anaesthesia related topics, she will be discussing use of local anaesthesia in both medical and surgical patients and how to choose the best and safest option when anaesthetising challenging patients such as the very old, the very young and the critically unwell or unstable.
"(Other) Clinical issues covered will include diagnosis and treatment of hyperadrenocorticism, management of feline diabetes, atopic dermatitis, immune-mediated disorders, acute hindlimb paralysis, lymphosarcoma and more."
In addition to the RVC's Clinical Theatres, the London Vet Show is also home to 5 theatres hosted by BVA – including the popular BVA Congress and BVA Career Development. BVA President Daniella Dos Santos said, "BVA is proud to be part of the London Vet Show and we're really looking forward to welcoming even more members at this year's event.
"Alongside our popular clinical streams, we'll be debating the big issues facing our profession and exploring what's changed since we launched the Vet Futures report 5 years ago."
Rob Chapman, MD of CloserStill's Vet Portfolio said, "We are working hand-in-hand with the vet profession to provide the most cutting-edge and relevant conference programme that will cover all areas of veterinary life. The London Vet Show's expert speakers won't just know their stuff – they know how to share it in an interesting and practical way. So, as well as ticking your CPD boxes you'll actually enjoy your learning, and walk away with knowledge you can easily and immediately put into action in your everyday practice."
"There's also plenty of space to socialise and network, so you can enjoy catching up with friends, make new connections and explore one of the world's largest and most diverse veterinary marketplaces." Said Chapman.
The early bird rate for the London Vet Show is available until midnight next Friday 31st January. BVA & BEVA members also receive a further 15% and 10% off the discounted price respectively.
For more information, please visit London.vetshow.com