22 Aug 2019
Selectomat PL Compact Line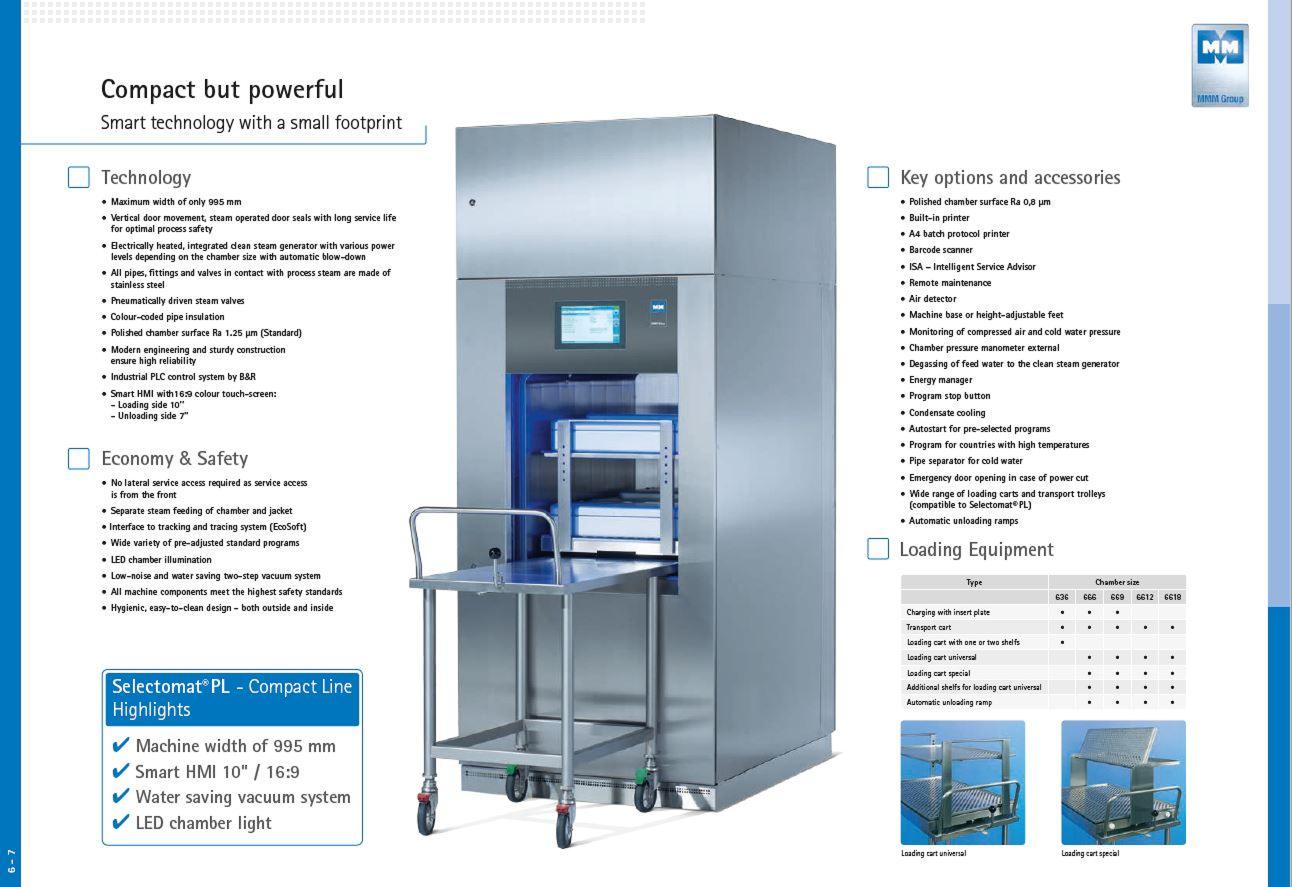 Compact, space-saving steam steriliser from 2 to 12 STU for the quick and reliable sterilisation of instruments, utensils, laundry, plastic and complicated MIC instruments as well as other medical products in healthcare and veterinary facilities such as hospitals, clinics and industrial suppliers of sterile goods with customer-specific equipment variations.
The compact design of the steam sterilizer Selectomat® PL – Compact Line, combines sophisticated technology
and a very small footprint. The high-quality design, offers a user and service-friendly handling thanks to its modular conception.
Naturally, all MMM sterilizers of the Selectomat® PL series are manufactured in compliance with all European
legal requirements necessary to bear the CE label (according to e.g. 93/42/EEC as amended by directive
2007/47/EC, 97/23/EG as amended by 2014/68/EU, 2011/65/EC).
MMM sterilizers comply with strict European
and international technical standards (e.g. EN 285) and meet the highest demands for quality and safety.