26 Mar 2018
Smart Flow: Revolutionizing Patient Care One Workflow at a Time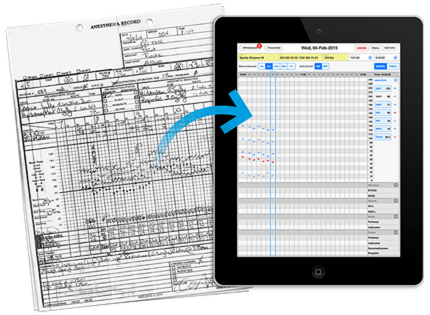 Do you have 20 min appointment slots?
Now, the real question: how long do those appointments actually take?
Smart Flow is a revolutionary Workflow Optimization System built by veterinarians for veterinarians. Our team has been in your shoes and understands the common issues faced every day in vet practices everywhere. Now, we're doing something about it!
At Smart Flow, we optimize communications and efficiency by segmenting veterinary practice into workflows.
What are workflows, you ask? Every area of your hospital has certain steps that you follow on a day to day basis.
For example: let's say every patient in your practice comes into reception, is checked in, their owner signs a consent form, then a vet exam is performed, some diagnostics are run, and medication is prescribed. That's your Reception workflow!
You can now recreate this workflow in Smart Flow and begin measuring the steps without any changes to your routine.
With our new Analytics tool being released this April, you'll capture data immediately, assess it, and set goals to improve your efficiency in each area of the hospital.
Think of how you could optimize your routine Surgery day or discharge process, so your clients don't have to wait for 30 minutes to pay the bill.
You'll also receive a monthly "Fun facts about your hospital" newsletter which will include interesting pieces of information like how many surgeries you did this month, what your busiest hour of the week is, or the average hospitalization time of your patients (and many more).
Now, you will able to see how long your 20 min appointment actually takes!
The really exciting news is that our help doesn't end with Analytics (in fact, that's just the beginning!). If you have pain points such as communication issues, missed charges, or inadequate staffing, you're not alone. These are huge concerns for many practices, and Smart Flow has helped clinics all over the world solve these issues.
We will introduce you to tools like digital customizable forms, electronic whiteboards, and digital anesthetic and treatment sheets. You can use Smart Flow no matter what practice management system you use, and we offer staff training to make sure everything goes just right.
With Smart Flow, your staff will always be "in the loop", your patient care will improve, your revenue will increase, and you'll join the increasing number of hospitals going 100% paperless.
Learn more on our website www.smartflowsheet.com.