01 Nov 2022
Support exotic veterinarians and keep exotic pets healthy!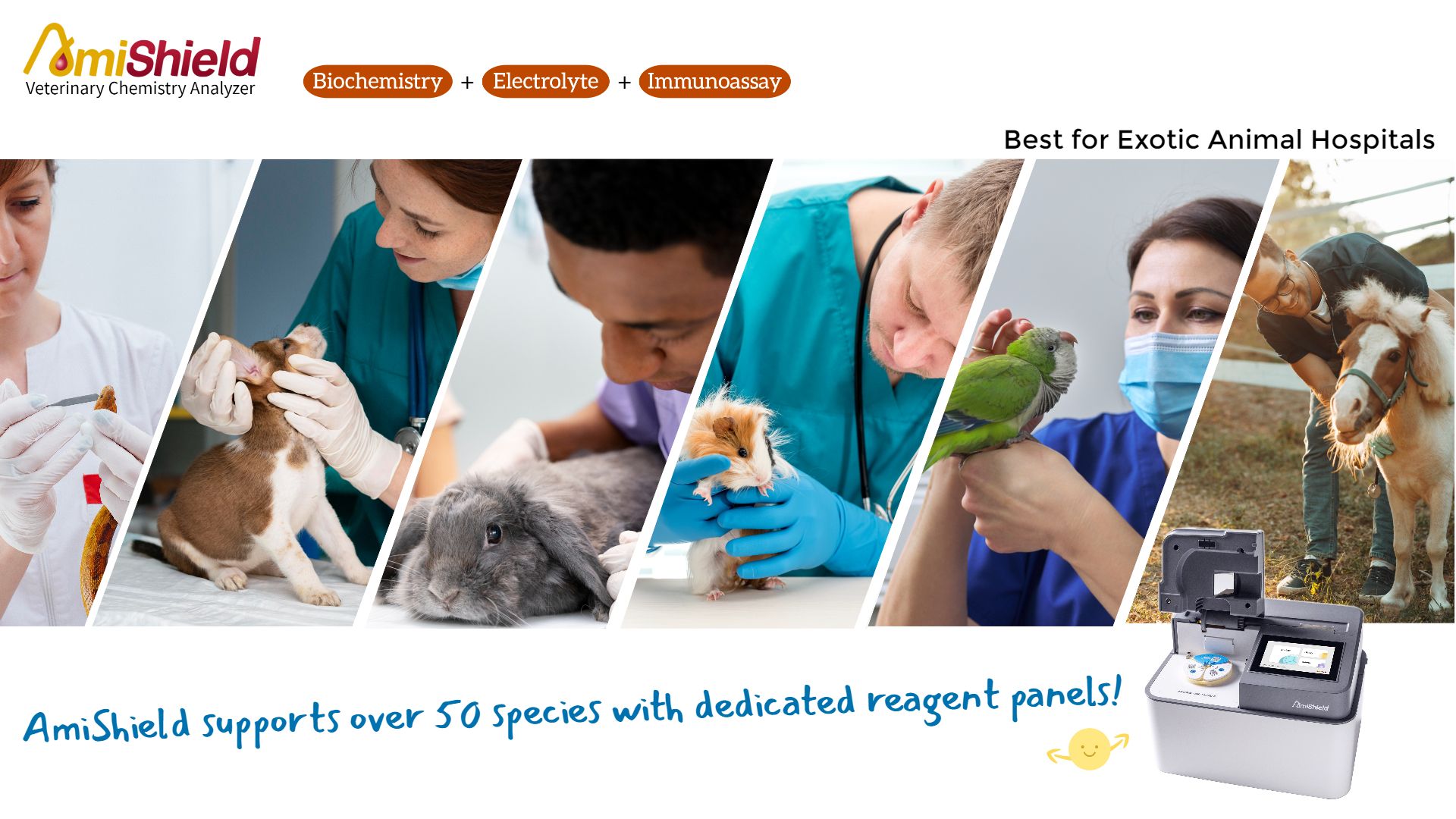 Pet populations have increased globally. Though dogs and cats are the most favorite pets, there is a significant rise in exotic species such as rabbits, rodents, birds and reptiles. This indicates that a huge demand for veterinary care emerges soon as keeping these exotic pets healthy. In order to assist exotic veterinarians in diagnosing disorders, all staff of ProtectLife aim to develop a versatile multifunctional veterinary chemistry analyzer, including biochemistry, electrolyte and immuno-assays, with micro blood sampling technique to provide accurate test results. We are glad to say "we make it!". AmiShield supports over 50 species with dedicated reagent panels. Let's work on keeping pets healthy together.
Get excited about the upcoming event? The countdown is on, and we are looking forward to seeing you at The London Vet Show (stand C75).
Contact Information
If you would like to know more, please email our sales team at info@protectlife-intl.com for more details or visit our website at www.amishield.com.
We also welcome you to follow our socials on LinkedIn, Facebook and YouTube.
LinkedIn: https://www.linkedin.com/company/protectlife-intl-inc-/
Facebook: https://www.facebook.com/ptlpoct
YouTube: https://www.youtube.com/channel/UCJtbt_K2QdABHZkaWBSstQQ/about