19 Jul 2019
TAKING THE LEAD IN OA WITH GALLIPRANT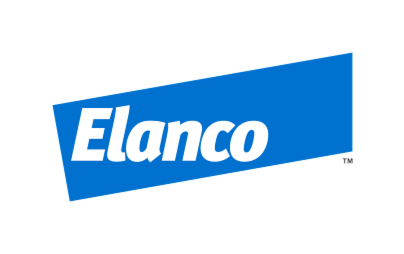 Galliprant (grapiprant) is the innovative way to target osteoarthritis (OA) pain* from first diagnosis. But what do vets who consult on OA regularly think about it?
When it comes to OA treatment, "safety is naturally the pet owner's biggest concern," says Dr Dave Tittle, RCVS Advanced Practitioner in Veterinary Anaesthesia and Practice Director of the Charter Veterinary Hospital Group. "Vets and owners both want the benefit of treatment, but with minimal side effects. Therefore with a targeted product like Galliprant, you'd expect owners to be happy to use this sort of treatment."
Dr Ciaran Jones, ECVS-SA ACVS-SA at ChesterGates Veterinary Specialists, has prescribed Galliprant to nearly a hundred dogs while practising in the USA and now in the UK. In his experience, Galliprant's efficacy is on a par with what's already available. Taking its safety into consideration he's now replacing COX-inhibiting non-steroidals with Galliprant in pain relief protocols. "Owners are happy to know about Galliprant's clinical profile, and are comfortable about using it long-term."
Both Dr Tittle and Dr Jones now routinely use Galliprant as a first-line treatment in OA, and see particular benefit when considering dogs for long-term treatment.
See what taking the lead with Galliprant could do for you and your patients. Visit us at stand E20 to see more.
Don't miss our expert speaker showcase: Dr Ciaran Jones presents Lessons learnt from 101 dogs on Galliprant. Showcase Theatre 1, Thursday 14th November at 15:15 and Friday 15th November at 11:30.
For more information, please visit www.galliprant.co.uk
*Indication: Galliprant is indicated for the treatment of pain associated with mild to moderate osteoarthritis in dogs.
Galliprant tablets contain grapiprant. Legal category POM-V (UK) POM (IE). Further information is available from the Summary of Product Characteristics or datasheet. Information on this veterinary medicinal product is available on the website of the European Medicines Agency http://www.ema.europa.eu/. For further information call Elanco Animal Health on +44 (0)1256 353131 or write to: Elanco Animal Health, Lilly House, Priestley Road, Basingstoke, Hampshire RG24 9NL, United Kingdom.
Use medicines responsibly www.noah.co.uk/responsible (UK); www.apha.ie (IE).
Galliprant, Elanco and the diagonal bar logo are trademarks of Elanco or its affiliates.
©2019 Elanco or its affiliates. PM-IE-19-0144 October 2019