04 Dec 2018
The London Vet Show celebrates 10th event with 10 faces of the industry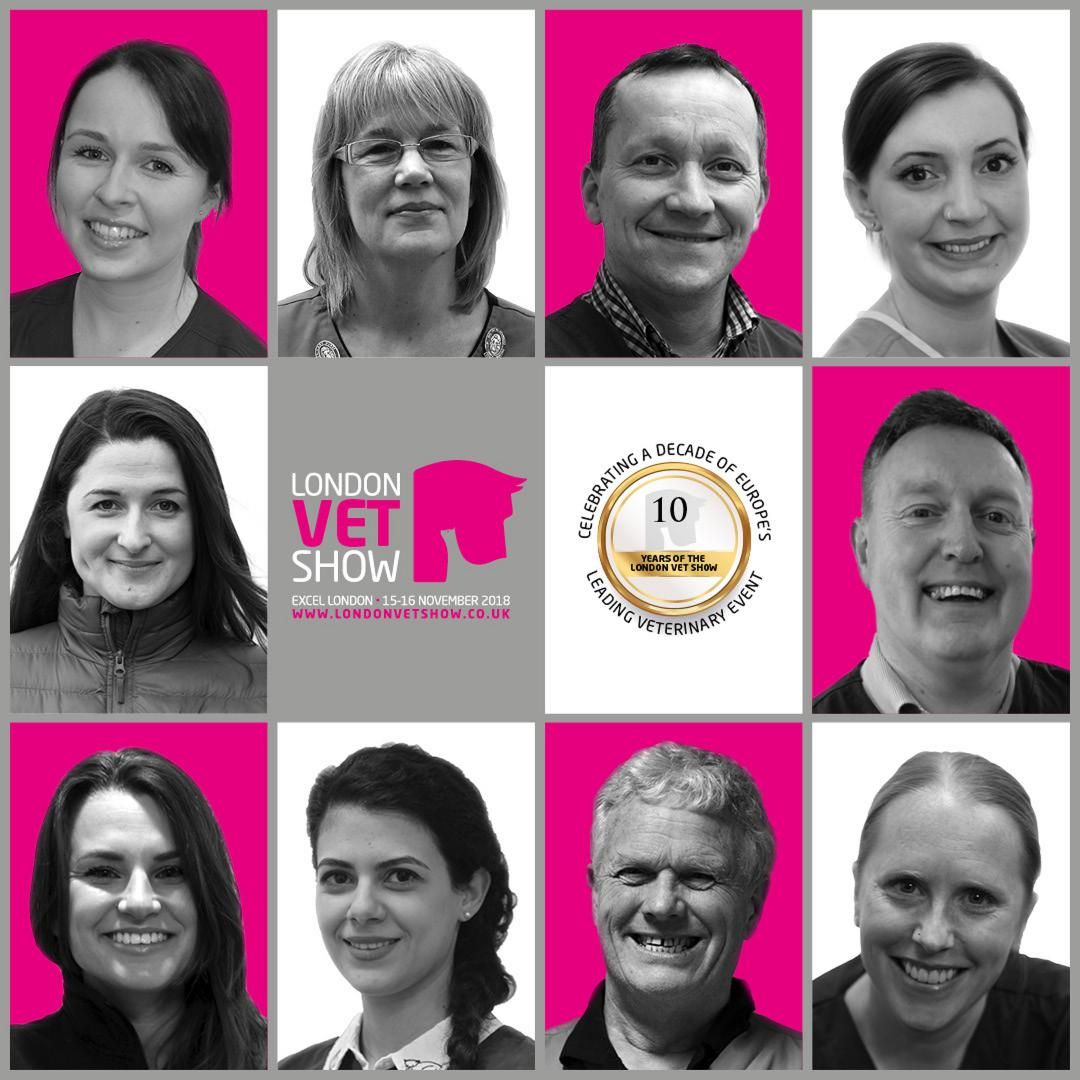 The London Vet Show celebrates its 10th event in 2018. From humble beginnings in West London, the London Vet Show is now Europe's largest dedicated veterinary event – with 5,750 delegates and 450 exhibiting companies expected to attend between 15-16 November at ExCeL London.
To mark the occasion, the organisers of the London Vet Show, CloserStill Media have chosen 10 practicing veterinary professionals from around the country to be the faces of the marketing campaign throughout the year.
"We've always wanted our campaign to reflect the veterinary industry of any given year. With the changing tide of the sector, what better way to represent the sector than with 10 diverse and inspiring individuals." said Charlotte Ellicott, Marketing Manager of the London Vet Show.
To choose the 10 individuals, the team put out an open call on the Vet Show's social media and asked for participants to apply with a short statement on why they think they would be a good representative for the London Vet Show.
"The response we received from our open call was overwhelming. We have had so many people over the past 10 years who have come to the London Vet Show and really loved it. The final 10 veterinary professionals were chosen because they had a unique story to tell, and they are all at different stages of their career. Each individual is incredibly passionate to represent their chosen area of practice." Ellicott said.
"Veterinary professionals, by nature, are carers and we wanted this year to highlight all the great and positive stories of best practice happening in veterinary practices nationwide. This campaign is aesthetically representing the diversity of the veterinary profession." Said Rob Chapman, Managing Director for CloserStill's Vet Portfolio who has been running the event since it began in 2009.
Over the next 6 months, the 10 individual stories will be posted on the various London Vet Show print and digital platforms. They will also appear through media advertisements and various other displays. And, of course, at the event in November.
"There are so many inspiring people in the vet world making a difference throughout practices and organisations. This campaign highlights just 10 of these stories but we encourage all our delegates, exhibitors and speakers to get involved and share their stories. Please get in contact if you have a story you think should be heard and stay turned to read more about our 10 faces!" Said Chapman.
For more information, to be involved with the London Vet Show 10th event campaign, please contact Rachel Kilmartin, Senior Marketing Executive at r.kilmartin@closerstillmedia.com