05 Apr 2018
The Need for Scientific Integrative Medicine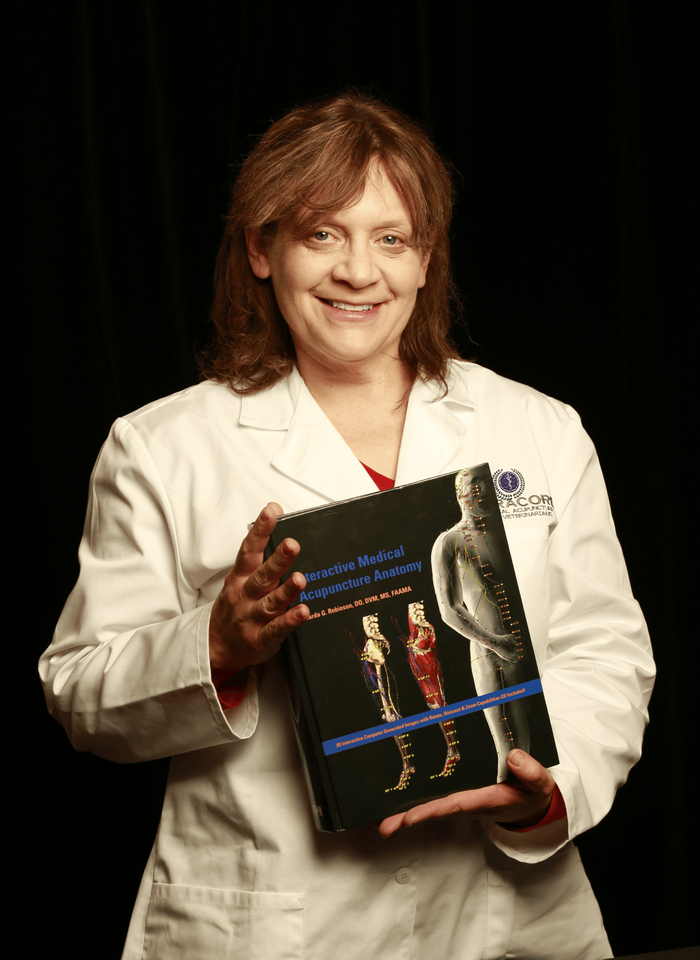 Narda G. Robinson, DO, DVM, MS, FAAMA
President and CEO of CuraCore Integrative Medicine & Education Centers
US, Canada
narda@curacore.org
Despite all the advances made by modern medicine, pharmaceuticals and surgery simply cannot treat all patients' problems, nor are they necessarily the safest or most effective. Fortunately, science-based alternatives exist that expand treatment options and increase the safety and satisfaction with medical care.
Integrative medicine, also known as complementary and alternative medicine (CAM), is defined as the "diagnosis, treatment, and/or prevention which complements mainstream medicine by contributing to a common whole, satisfying a demand not met by orthodoxy, or diversifying the conceptual framework of medicine."[i]
The public has already caught on to the value of integrative therapies.  In the United Kingdom, annual out-of-pocket expenditure for human integrative medicine methods is approaching £2 billion. Similarly, its popularity for the treatment of animals has been rising steadily for decades.  Even as far back as 2005, researchers in a major university veterinary oncology center found that 76% of their surveyed clients reported using one or more integrative modalities.[ii]
Clearly, the need for sound and science-based options exist, and clients will pursue integrative medicine whether or not they find a veterinary practitioner to provide it.  That is, unless veterinarians take the lead and include it in their practices, health care consumers may begin looking elsewhere.
Acupuncture is one of the most popular and well-researched integrative approaches.  It has received wide acclaim in the United States as a reliable and effective approach for the treatment of pain, neurologic injury, and a number of other acute and chronic conditions.  A recently published white paper declared that acupuncture "has emerged as a powerful, evidence-based, safe, cost-effective, and available treatment modality" suitable to meet the need for "non-pharmacologic strategies that can be employed to decrease the public's opioid dependence."[iii]
Furthermore, there is no need to adopt the metaphors and metaphysics of Traditional Chinese Medicine in order to learn how to treat animals effectively.  As presented in the British Medical Journal, "Western medical acupuncture is a therapeutic modality involving the insertion of fine needles; it is an adaptation of Chinese acupuncture using current knowledge of anatomy, physiology and pathology, and the principles of evidence based medicine…It acts mainly by stimulating the nervous system, and its known modes of action include local antidromic axon reflexes, segmental and extrasegmental neuromodulation, and other central nervous system effects."[iv]
Acupuncture treats more than pain and tension.  Its ability to neuromodulate the central, peripheral, and autonomic nervous systems extends its impact to a variety of internal medical conditions, including digestive problems and neurologic impairment.  In contrast to pharmaceuticals and invasive procedures, acupuncture supports endogenous recovery mechanisms that a) promote functional restoration in patients with disk disease, b) normalize gastrointestinal motility after surgery, and c) alleviate a host of problems associated with chronic pain, including myofascial dysfunction, spinal cord windup, and impaired mobility.
Where to from here?
The Medical Acupuncture for Veterinarians course, offered by the CuraCore Integrative Medicine & Education Centers in the US and Canada, teaches veterinarians how to practice medical acupuncture on a strictly scientific and evidence-informed basis. 
We also offer both online and onsite courses in photomedicine (laser therapy), botanical medicine, and medical massage.
Learn how to help your patients heal, using a multimodal repertoire of safe and effective treatments that your clients will embrace and your patients will enjoy.
Find out more about us at www.CuraCore.org or contact us at info@curacore.org .
[i] Posadzki P et al.  Prevalence of use of complementary and alternative medicine (CAM) by patients/consumers in the UK:  systematic review of surveys.  Clinical Medicine. 2013; 13(2):126-131.
[ii] Lana SE, Kogan LR< Crump KA, Graham JT, and Robinson NG.  The use of complementary and alternative therapies in dogs and cats with cancer.  J Am Anim Hosp Assoc.  2006;42(5):361-365.
[iii] Fan AY et al.  Acupuncture's role in solving the opioid epidemic:  evidence, cost-effectiveness, and care availability for acupuncture as a primary, non-pharmacologic method for pain relief and management – White Paper 2017. Journal of Integrative Medicine.  2017;15(6):411-425.
[iv] British Medical Acupuncture Society.  Western medical acupuncture: a definition
Acupuncture in Medicine 2009;27:33-35.