10 Oct 2018
The number one provider of preventative healthcare plans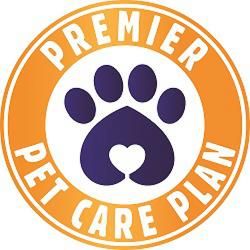 Premier Pet Care Plan
Premier Pet Care Plan is the most successful preventative healthcare plan provider in UK and the only provider to operate in Europe and USA.
This unrivalled success is borne out of a total commitment to the veterinary industry only and of being the only provider who has owned veterinary practices and run our own plans – we understand what vets want and how to avoid the common pitfalls many experience.
We'll be on Stand P22 - free coffee, £500 prize draw and collect your stamp - to help you understand how to run a successful new plan or provide solutions for a failing plan - see what our customers have to say about us too!
Why do practices have failing plans?
Time consuming administration – our simple, market leading live banking portal cuts out the administrative burden
Complicated plans staff and clients don't understand – we build plans based on simple preventative care with product flexibility to suit your clinical ethos.
Poor revenue/profit on plan prices – we provide transparent pricing tools and years of expert advice to ensure the plans have a positive financial impact
Lack of support – we provide each practice with a dedicated Practice Support Manager who is committed to ongoing support/training/reviews and strategy planning
Slow response times to queries/requests for help – our Customer Service teams offer quickest response times, as well as assistance on any query
One size fits all – all plans are bespoke and our flexibility of service, support and ongoing innovation means we continuingly offer unique and proven new ideas and services to enhance the financial and innovative benefits your plan brings to your practice.
No guidance on developing plans – Our Data Analysts provide detailed reports and plan reviews to help you maximise opportunities and work with your Practice Support Manager on future growth
One or all of the above are reasons practices resist setting plans up or their existing one fails. Successful plans have a positive financial effect on revenue and increased profit, as well as increasing compliance and customer loyalty dramatically. Having a guaranteed monthly income also allows for more stable forecasting and spend projections.
We decided to change our plan provider in 2017 – since launching with Premier Pet Care Plan (PPCP) we have doubled our membership… It's simple for staff and clients to understand, which means we're confident talking about the benefits… We cannot speak highly enough of PPCP and the continuing support is available whenever we want. The plan has been an overwhelming success. – Jill Tansey, Aireworth Vets
Call Jo Morris – 07769 256704 to arrange an informal appointment at London Vet Show. jm@premiervetalliance.co.uk