11 Aug 2019
Try out our next generation Airplasma surgery systems for yourself at LVS 2019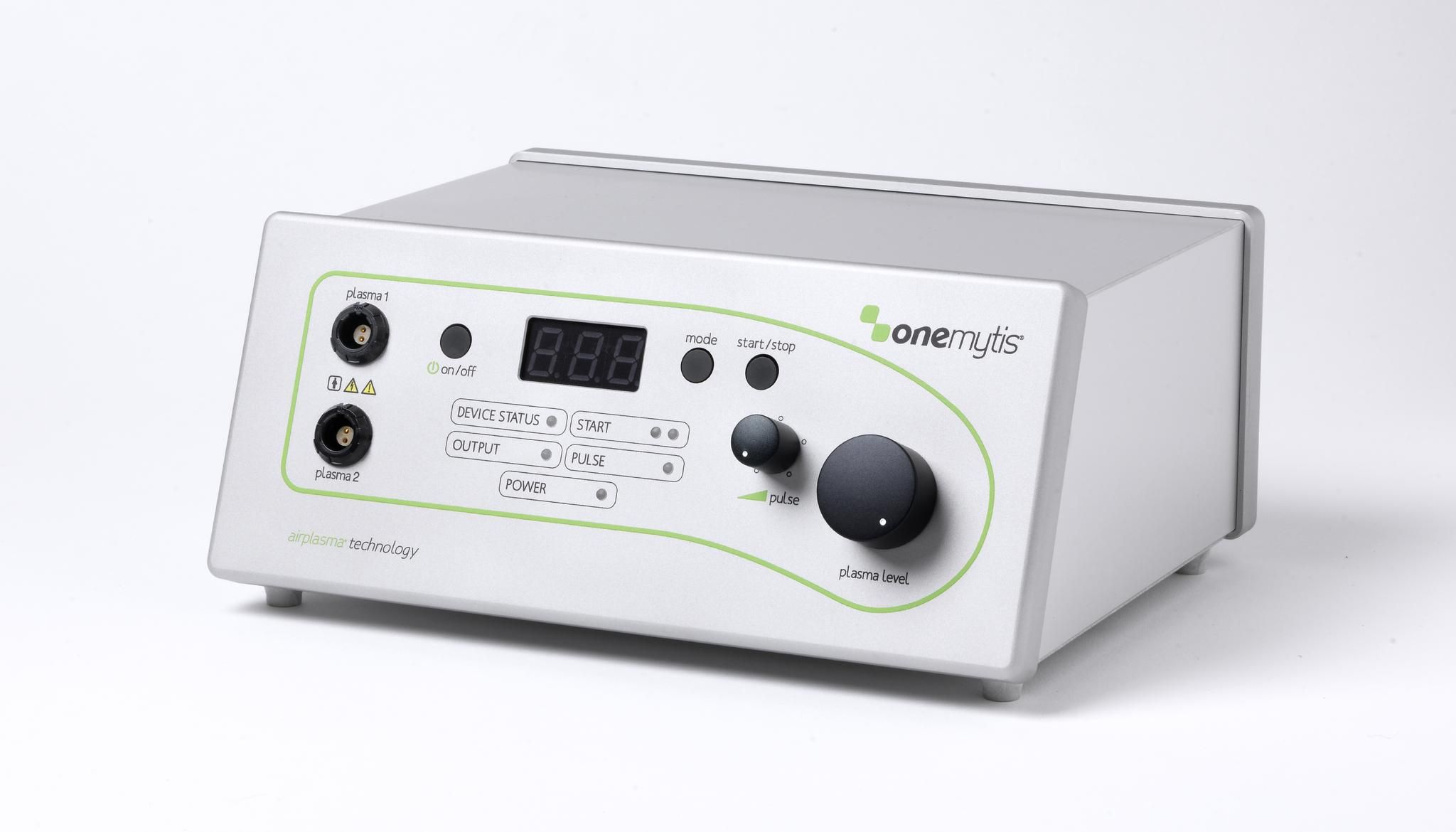 Onemytis® 2 is a new type of electrosurgical instrument which is changing the face of soft tissue surgery. First launched in Italy in 2014, it is already widely used in Europe particularly for ENT, ophthalmology, dermatology and for most of the oncological surgeries. Onemytis® is able to perform surgery with exceptionally high levels of precision at low temperatures while simultaneously obtaining evaporation of tissue and haemostasis of small blood vessels. Key advantages are less pain, less need for sedation and reduced healing time.
Even faster and more compact than the original, it has specialist accessories for endoscopic and laparoscopic surgery, and it can be easily upgraded as new software and accessories become available. With no requirement for external gas supply or a return plate, Onemytis® and Airplasma® provides clinical efficacy without many of the drawbacks of competing technologies.
Excel Lasers is the appointed, sole UK distributor of OTECH Industries' revolutionary Onemytis®2 surgical system. Onemytis®2 improves on their patented Airplasma® technology that is revolutionising veterinary surgery.
Airplasma has many advantages over existing technologies and procedures:
 Dissipation: a temperature of 50°C allows the vaporisation of tissue, simultaneously ensuring haemostasis of small blood vessels
 Reduced thermal damage: with low heat generation there is minimal effect on surrounding tissue
 Low invasiveness: there is no input of electrical energy into the patient's body guaranteeing the total absence of diathermy
 Reduction of perceived pain: the gentle approach and the low operating temperature reduce the patient's perceived pain
 Reduced need for sedation because it causes less pain
 Reduced healing time: the reduced cell necrosis (200 - 300 microns) facilitates healing and inhibits the formation of keloids
 Ablation, cutting and coagulation occur simultaneously with Airplasma® technology
 Effective in every type of tissue including tissues which are poor conductors and on humid and vascularised tissues
 High precision: the operation accuracy is comparable to that of the blade scalpel
 Ozone creation: the ozone generated during the ionisation process allows sterilisation of the intervention
 Speed and safety: the absence of return plates, of inert gas and of individual protection systems increase the speed of use and the safety of operator and patient
 Portability and ease of use: the absence of external sources of gas and the small size makes it easy to transport while the multi-functionality of the technology allows you to perform all operations without changing the working tool.
As well as Onemytis®, Excel Lasers supplies a wide range of lasers systems and accessories for general surgery, deep tissue therapy and photodynamic therapy, all ideal for veterinary applications.