13 Jun 2018
Tudor Hydrotherapy Centre, Sheffield gives Lilly back her smile!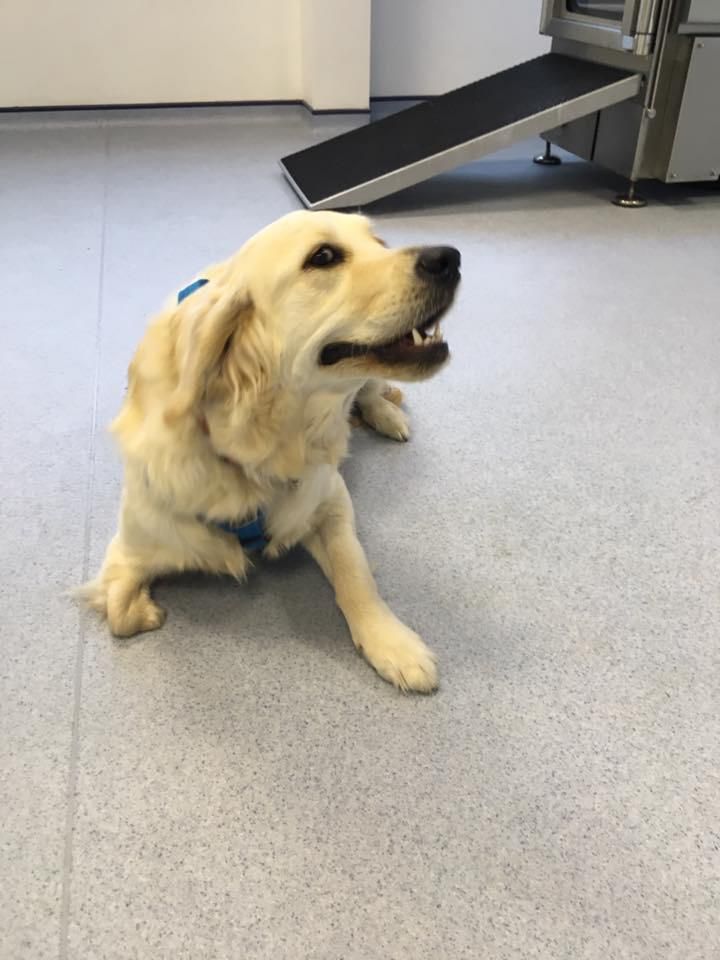 Tudor Treadmills opened Tudor Hydrotherapy Centre, a state of the art hydrotherapy centre to serve the hydrotherapy needs of Yorkshire and beyond.
Using Tudor's latest hydrotherapy treadmills, our fully qualified and experienced Hydrotherapists provide the best possible and most effective treatment for their patients.
The centre provides a relaxed and friendly environment and our therapists provide an expert and friendly service for their patients whether they are recovering from injury, starting to show signs of slowing down or looking to lose weight.
We work closely with referring vets to ensure patients receive the highest possible standard of care.
Since opening the centre we have dealt with a wide range of clinical cases ranging from osteoarthritis to prehabilitation treatment for a patient requiring a bilateral hip replacement to rehabilitation of patients post spinal surgery.
One of our successes is the treatment of a golden retriever called Lilly. Lilly was born with a congenital deformity and her right forelimb was absent from just below the elbow.
In addition to that she had severe hip dysplasia which had led to intermittent lameness which had worsened over a period of 3-4 months. Lilly was struggling on a daily basis just to get around. She couldn't manage to get up and down stairs and due to the subluxation of her hips she even struggled to get up. A replacement of one of her hips was planned for January 2018.
Lilly was referred to us in September 2017 in order to assist with pain relief, improve her gait pattern, build up the muscle mass in order to ensure that she recovered from surgery as quickly as possible. Lilly was a complex, challenging case.
The absence of part of her forelimb meant that Lilly tried to place the limb which resulted in rotation of the spine and a high impact of her other forelimb. Lilly tested the skills of our experienced hydrotherapist who decided to try to stabilise her forelimbs in the underwater treadmill and just focus on her hindlimbs.
They trained Lilly to put her forelimbs on a plate – specially designed and exclusive to Tudor Treadmills - so that she could keep her balance whilst working her hind limbs in the treadmill. Lilly's surgery went ahead as planned in January 2018 and was a complete success. She can now run and play and is back to enjoying life to the full as a young dog should.
For more details on the Centre please contact:
Sarah Williams, Tudor Hydrotherapy Centre
199 Newhall Road, Lower Don Valley
Sheffield S9 2QJ
enquiries@tudorhydrotherapy.com
Tel: 0114 442 0137