22 Aug 2019
Uniclean PL II 10 Washer Disinfector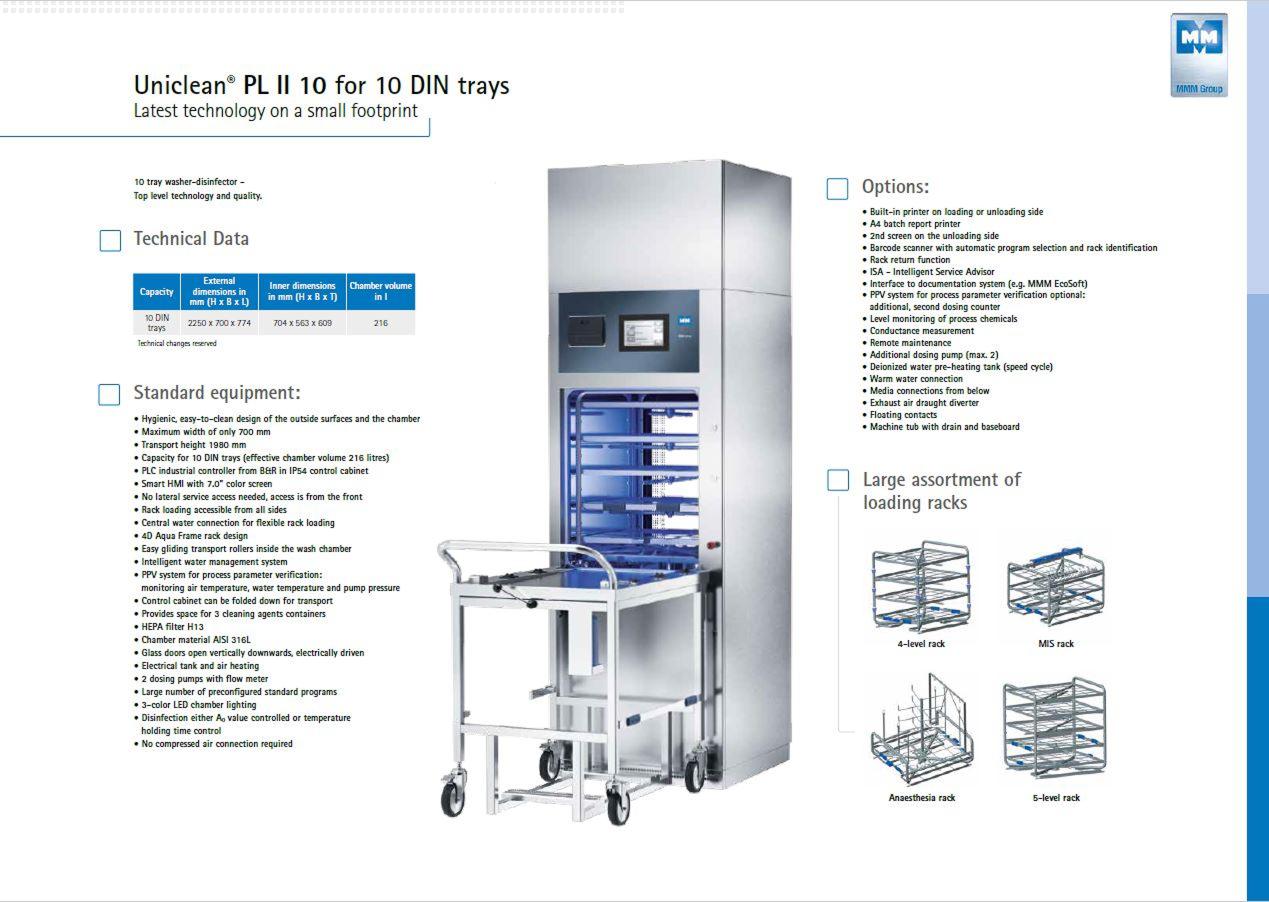 The Uniclean PL II 10 is MMM's compact, high quality and efficient cleaning washer disinfector ideal for Veterinary hospital and clinics were protecting animal health is at the forefront of the day to day operation.
Uniclean® PL II 10 was developed and designed to meet the requirements of processing units in small and medium-sized hospitals and ambulant operating centres, that ask for high performance on a small footprint.
The washer-disinfector fulfills all quality-relevant requirements and corresponds to the newest standards (such as the standards series DIN EN ISO 15883 part 1 and 2) and guidelines that authorise, among other things, use of the CE symbol.