Vetario's NEW S50 & S50 Series II Intensive Care Units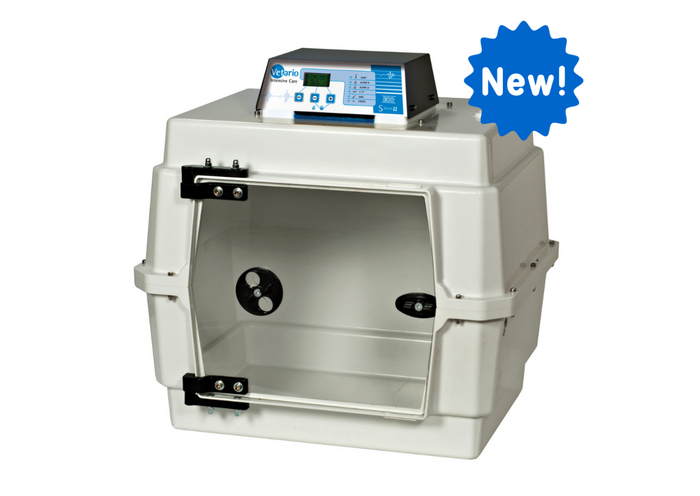 Vetario have just launched the Series II versions of its popular S40 & 50 veterinary intensive care units - temperature-controlled recovery units, ideal for perioperative care. The new S40 & 50 Eco Series II and the new S40 & 50 Advance Series II models extend the range with additional features and price points to suit a wider range of customers.
Both Eco and Advance models now have additional features, such as temperature & power fail alarms and the Advance also features an internal light, a nebuliser fitting and has variable fan speed which allows the user to adjust the settings for particularly stress-sensitive animals.
With hygiene a top priority, all models have been carefully designed to make cleaning as easy as possible. Vetario incorporate Biomaster™ Antimicrobial Protection into all of our intensive care units during manufacture. Biomaster Protection is embedded within the plastic itself which prevents the growth of harmful bacteria helping to provide the optimum environment for recovery.
Other Vetario models available include the top of the range T40M & T50M - full-featured, professional grade veterinary intensive care units, ideal for patients requiring oxygen therapy.
All Vetario models come with a 3 year guarantee when registered online.
Find us on Stand K62.
Visit our website: www.vetario.co.uk for full specifications and to see all of the models in the Vetario family.
For more information please contact: holly@brinsea.co.uk or call 0345 2296 0120 (local rate call)