Vetario's Oxygen Compatible T40 & T50M Intensive Care Units - ideal for busy vets.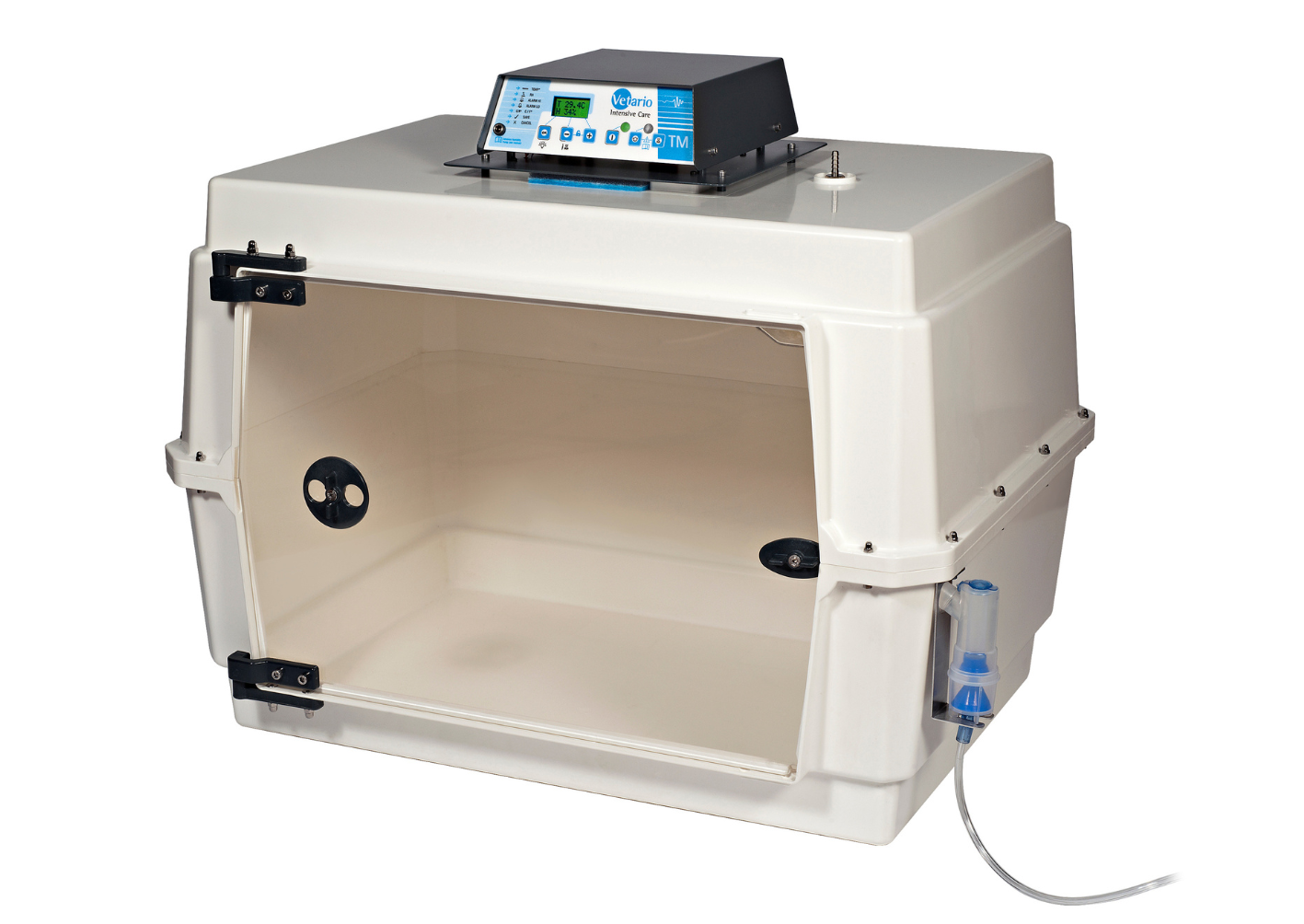 Critically ill animals and birds need a safe, warm enclosure to protect them from hypothermia and shock for the fastest recovery. The Vetario T40M and T50M oxygen compatible intensive care units provide the ideal intensive care environment to give patients the best possible chance of recovery.
The Vetario T40M and T50M Intensive Care Units are robust, reliable, easy to use and can be quickly set up for emergency cases. The elevated oxygen levels which can be so beneficial to patients' therapy also introduces the hazard of much easier combustion. This means that the higher oxygen levels in an intensive care unit can lead to fire much more readily than in normal atmospheres. The Vetario T40M and T50M have been designed to control these risks and for additional reassurance they have been independently tested by BSI for product safety to the Animal and Medical Incubator standards.
Busy vet practices need equipment to be space efficient, easily cleaned, durable and quick to set up with the minimum of training. The T40M and T50M meet these requirements through sensible but innovative design. The Vetario M models have a comprehensive range of features including digital controls, temperature alarms, water reservoir for increasing humidity with external top up, twin stage filter, for removal of harmful bacteria & fungi and a wide range of other features which make Vetario the first choice for intensive care.
All Vetario models come with a 3 year guarantee when registered online.
Find us on Stand K62.
Visit our website: www.vetario.co.uk for full specifications and to see all of the models in the Vetario family.
For more information please contact: holly@brinsea.co.uk or call 0345 2296 0120 (local rate call)