15 Nov 2019
Vetstoria to present at LVS 2019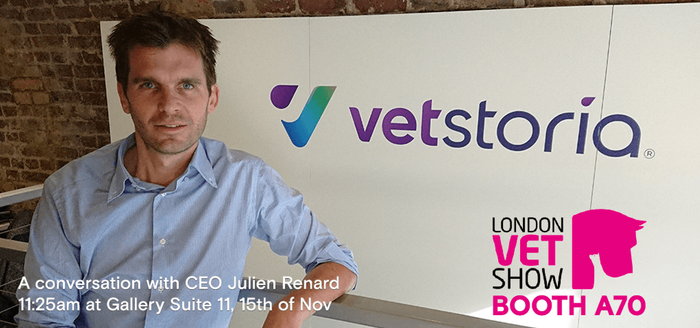 The pet industry is experiencing a renaissance on both sides of the Atlantic where the millennial pet owners are the most willing to spend, contributing to record $72 Billion in the USA in 2018. This talk will be particularly beneficial to vets with growth potential who are curious about implementing clever technologies and the future of the veterinary industry which will undoubtedly be dominated by the digital generations.
In addition to CEO Julien's talk, the Vetstoria team will also be at stand A70 chatting and handing out freebies.
About Vetstoria
Vetstoria is a smart online-booking tool with triage capabilities which currently integrates into 26 practice management systems globally. Founded in 2015 by two vets, Julien Renard and Julien Poublon whose directship has taken Vetstoria from online-booking into a much wider territory within the technology sector, the company is a paragon of innovative tech for vets with many secret projects under the wraps.