11 May 2018
Virbac gives away their final 2 golden tickets at London Vet Show!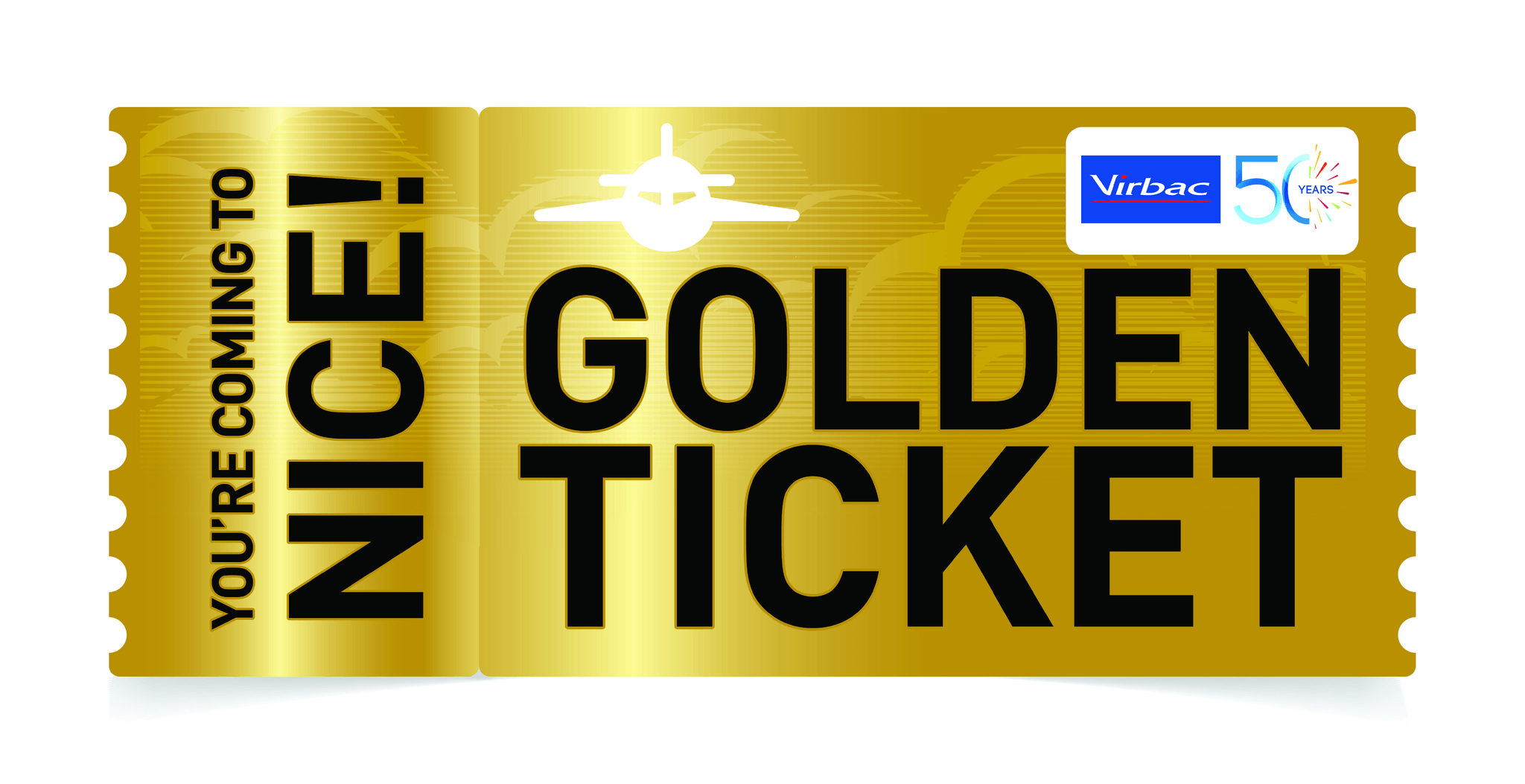 This year's London Vet Show sees Virbac celebrating their 50 year anniversary which culminates in the final 2 coveted golden tickets being won by 2 lucky LVS delegates, who will win a trip to the home of Virbac on the French Riviera!
Having run in partnership with Veterinary Times, throughout the year veterinary professionals have been eagerly opening their copies to see if they are the lucky recipient of a Virbac golden ticket. "What better way to show our customers what Virbac is really about than taking them to the home of our company in the south of France" explains Andrew Connolly, Head of Marketing – Companion Animals at Virbac. "It promises to be a fantastic trip so we're excited to meet our last 2 golden ticket recipients at the show" he adds.
To be in with a chance of winning a golden ticket visit the Virbac stand!