14 May 2020
"What Being a Veterinarian Really Takes" Goes Viral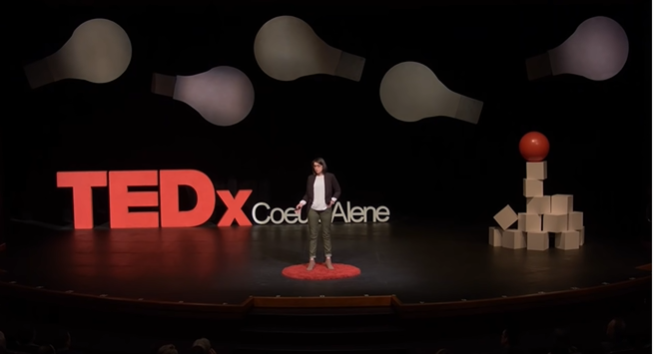 An honest description of the everyday life of a veterinarian has gone viral.
Dr Melanie Bowden's passionate Ted Talk has been watched almost 130,000 times since being posted on 10th March. With passionate quotes like "There is nothing more soul-crushing in life than having the skills and ability to help something helpless and you can't do it because someone can't afford treatment" is not hard to understand why.
Dr Bowden's presentation depicts veterinary life both honestly and beautiful and touches on serious issues in the sector such as burn-out, compassion fatigue, and emotional exhaustion.
Dr Bowden's is trying to start a revolution in the veterinary industry. By developing a better partnership between veterinarians and pet owners, she hopes to build a better future for the veterinary profession and the animals we all love.
Dr Melanie Bowden is a graduate of WSU College of Veterinary Medicine and a practising veterinarian with active licenses in Idaho, Washington, Oregon, Maine and New Hampshire. Having worked in corporate, family-owned and emergency clinic settings, Dr Bowden has witnessed first-hand the burn-out, compassion fatigue, and emotional exhaustion that is plaguing the veterinary industry. In 2020, Dr Bowden will launch her business Vacation Vet LLC to provide relief veterinary services to veterinary clinics throughout the PNW and New England. Dr Bowden will be filling in when veterinarians need time off for vacations, conferences, sick leave or just because a clinic is understaffed. She hopes through her relief work she can help lighten the load on other veterinarians, help them achieve better work/life balance, and raise awareness about burnout and suicide in the veterinary field.
Follow Melanie Bowden:
Instagram: @vacationvet
Facebook: @vacationvet
This talk was given at a TEDx event using the TED conference format but independently organized by a local community. Learn more at https://www.ted.com/tedx