30 Apr 2020
Whet Your APPetite: VisioCare's Linkyvet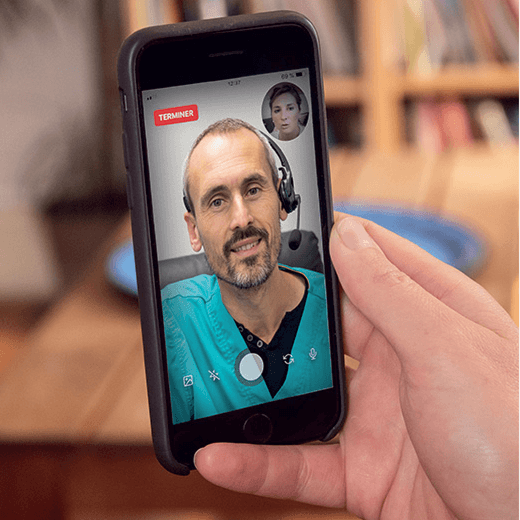 VisioCare's Linkyvet, a new telemedicine app, launched in the UK on 6th April and has been meet with ********* reviews.
Prior to the launch, 1000 vets in France, Canada and Switzerland were using Linkyvet to provide care for pets. Now in its third week of available in the UK, the app gives the veterinary professional the ability to maintain pet care, and thus a revenue stream, without putting human health at risk during COVID-19 restrictions. VisioCare's Linkyvet can be used alone or as part of a bundle of VisioCare client communication tools.
Managing Director of Veterinary Insights, Alexander Arpino, says the scope of the tool has been extended as a result of telemedicine becoming an acceptable alternative. "During the current COVID-19 situation, Linkyvet has (real) potential for triage, as well as enabling routine consultations, without putting anyone at risk. It's good news for patient care, staff wellbeing and also ensuring that the practice remains a viable business that's still there for everyone to return to when life returns to normality. Outside crisis times, the tool has ongoing value, providing a great way to generate revenue from services such as advisory consultations and follow-ups provided remotely and giving clients a convenient alternative to visiting the practice."
Linkyvet includes advanced features such as:
Payment module
Photo and video upload function for case files and clinical records
"Screen sharing" with client's smartphone to zoom into areas and turn on the flash light to improve visibility
Clarity-improvement if client reception is poor.
VisioCare's Linkyvet is available as an affordable standalone tool or can be included in a bundle with other VisioCare products such as VisioCare Consult, which provides explanatory animations and videos that support clinician recommendations and the myBuddy app, which provides a secure and personalised communication channel between clinic and pet owner.
For more information, visit www.visiocareservices.com or contact your VisioCare Business Development Manager: telephone 01403 800135 or email enquiries@visiocareservices.com.
Visit www.veterinaryinsights.com
Facebook: @veterinaryinsightsltd
Twitter: @VetInsights
LinkedIn: linkedin.com/company/veterinary-insights-ltd