19 Oct 2022
Wimba is innovative system of dogs' orthoses and prostheses printed in 4D technology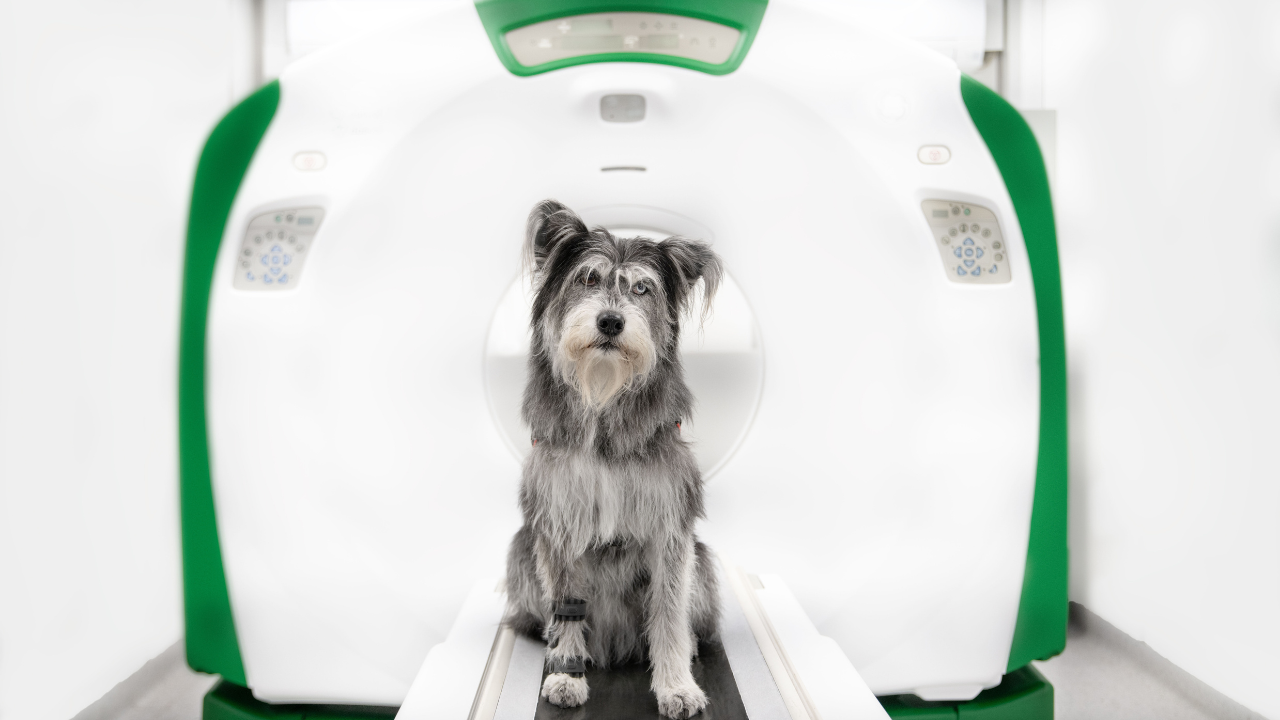 The solution was developed in cooperation with veterinary orthopedic experts and has been tested in specialized clinics. Wimba orthoses are already available in Poland. The company is entering the UK market in November, and plans to start selling in the USA in the early half of 2023. By the end of 2023 Wimba prostheses and orthoses are to be available in over 1,000 veterinary clinics in European Union and the United States.
Wimba is a startup operating in the VetTech sector, established by three founders - Franciszek and Grzegorz Kosch, who have successfully built the Glaze Prosthetics company for the last few years, dealing in the production of human prostheses in 4D printing technology, and Maciej Szczepański, a veterinarian and laureate of the prestigious London Vet Show competition 30under30, who was the first in Poland to adopt 3D printing technology for manufacturing prostheses for animals.
– For the last 6 years we created innovations in human orthopedics, being the first to introduce to the market affordable, fully functional hand prostheses printed in 4D technology. We noticed that our knowledge and experience is needed even more in veterinary medicine, because so far a veterinarian has had very limited options for treating dogs in the event of movement disorders resulting from limb loss, and joint damage or degeneration – says Grzegorz Kosch, Wimba's co-founder.
Comprehensive therapy system printed in 4D
The new standard of treatment includes innovative prostheses and orthoses for dogs in 4D printing technology, WimbaScan - an application with AI that allows a veterinarian to scan a limb with use of a smartphone, MJF (Multi Jet Fusion) and a set of treatment algorithms with an option of modulating the characteristics of orthopedic equipment.
– The main goal is to correct defects caused by degeneration, accidents or inborn problems of animals in a way that is individually tailored to each animal. Wimba is not only currently available orthoses, but also prostheses and WimbaTherapy – a comprehensive system of movement disorders treatment in animals, which will supplement the offer in the first quarter of 2023 following completion of clinical trials. Thanks to individualized care, each dog will be able to rely on comprehensive therapy tailored to its needs, and the veterinarian will gain the new treatment options, previously unavailable – says Franciszek Kosch, co-founder and CEO of Wimba Poland.
– As a veterinarian, my primary concern is animals and their wellness. Animals are incredibly diverse, so we should approach each one individually. Created by ourselves the Wimba Therapy system will enable this, and thanks to the modulation of the characteristics of orthopedic equipment it will ensure an effective treatment process. Appropriate treatment procedure algorithms developed in cooperation with both Polish and foreign top veterinarians and veterinary physiotherapists will allow us to create a new standard of treatment – adds Maciej Szczepański, co-founder and Clinical Manager at Wimba.
Veterinary tailored for the 21st century
The Wimba solution shortens the product lead time from 4-6 weeks (in the traditional method) to just 7 workdays. The weight of 4D printed orthoses is on average 6 times less comparing to traditional products currently available on the market, and the time of taking the measure has been shortened from over 1.5h to 15 minutes only and significantly simplified, what facilitates the work of the vet and eliminates errors.
Wimba's solutions are systematically covered by patent protection. As early as now the Company owns three patent applications covering the methodology of the measurement taking with use of 3D scanning technology and applications, processing of scans into an image for 3D printing, and the entire methodology of the orthosis fabrication process.
The global veterinary care market is growing dynamically and it is estimated that in 2028 it will reach $ 115 billion.