10 Mar 2019
YuMOVE TV campaign launched to raise awareness of joint health in dogs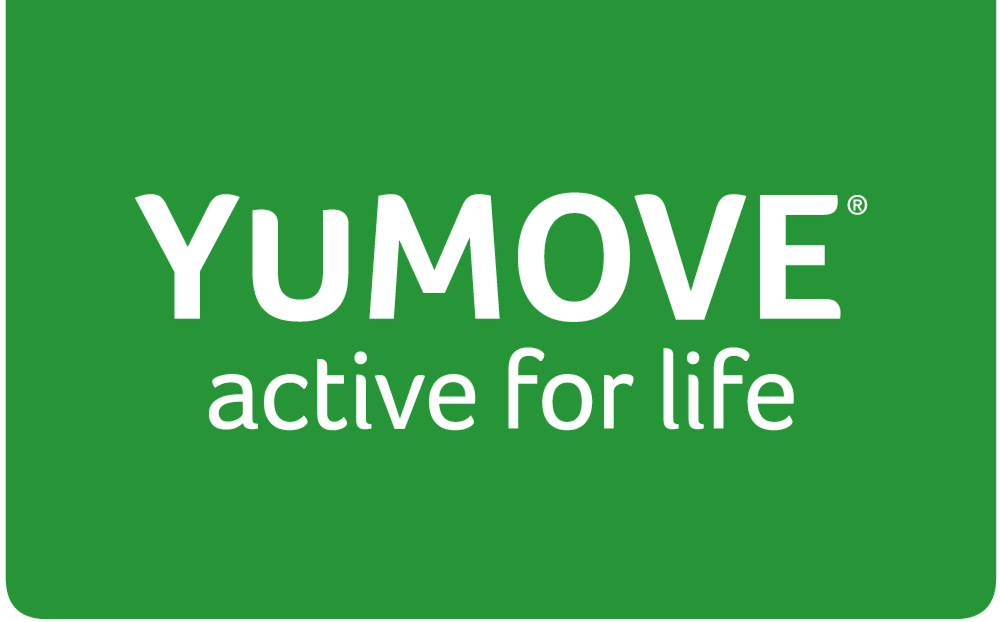 A recent poll of 2,000 dog owners commissioned by YuMOVE found that ONLY one in five pet owners are confident they know what to look out for and three quarters believe their dog 'just' slowing down is nothing more than a sign of old age.
The poll also revealed that more than eight in ten dog owners say it upsets them to think their pet could be suffering because they are unable to spot the signs.
Vet Rachel Hylton, speaking on behalf of YuMOVE in response to the survey findings said: "Mobility is fundamental to a dog's quality of life and can seriously affect their emotional and physical well-being. The results from the survey highlight the utmost importance of doing all we can to raise awareness of the signs related to stiffness in dogs and support owners to act sooner rather than later. We know vets are integral to addressing this primary welfare issue and we wish to support the work of veterinary practices by saying this 'just isn't good enough'.
As part of YuMOVE's mission to help all dogs live an active life, for life by raising owner awareness of the importance of good joint health in dogs, YuMOVE will be launching its first ever national TV campaign on 23 September. Running for four weeks across ITV, the 30 second spots will air mostly during prime time with an estimated reach of close to six million dog owners across the UK.
YuMOVE is also sponsoring 'For the Love of Dogs' with Paul O'Grady on ITV. The program airs on 23 October for eight weeks including the Christmas Special. The programme is watched by 18% of the UK's adult population.
YuMOVE tested a TV campaign in April this year and found that 24% of those who watched the TV advert were more likely to think more seriously about their dog's joint health with 23% enquiring about YuMOVE at their local vets as a result. YuMOVE's veterinary strength formulation will be included as part of the upcoming TV communications.
Rachel continued: We hope that by raising client awareness of joint health we will help more owners to think about their pet's mobility and realise that they shouldn't accept stiff joints for any reason, especially old age. We want to help owners become more aware that supplements and other interventions can help their pet live a happy, healthy life."
It's widely accepted that a multimodal approach is the best way to support mobility in pets. Integrated care provides a great way to improve the quality of life of patients. YuMOVE's Mobility Matters support materials are available to facilitate the set up and development of nurse mobility clinics and enable practices to provide a more tailored service across the whole practice to help owners who have dogs with stiff joints.
As part of the focus at London Vet Show YuMOVE will be on stand S20 with a series of workshops focussing on driving client awareness and management of mobility in dogs.