13 Oct 2021
THE LONDON VET SHOW CONFIRMS IT'S GOING AHEAD 11-12 NOVEMBER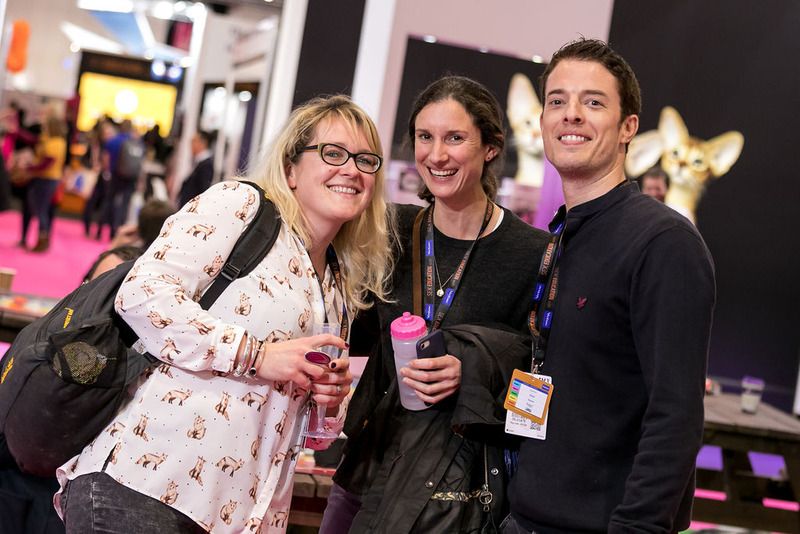 CloserStill Media, organisers of the London Vet Show, along with education partners the Royal Veterinary College and the British Veterinary Association are looking ahead to welcoming the veterinary profession at the major gathering of the veterinary profession next month at the ExCeL, London.
"The London Vet Show in 2019 was the last major in-person event pre-Covid-19 pandemic" said Rob Chapman, MD of CloserStill Media's Vet Portfolio. "We are delighted to be gathering once more. We had more tickets booked this September than any other year which has reinforced that there's a real desire amongst the veterinary community to get back together and that confidence in events is returning. Our team is busy putting the final touches in place – including our new Covid-safety features, our speakers are excited to present to live audiences again, the delegates are making plans to see old friends again. And, very importantly, our exhibitors are busy organising fantastic giveaways and getting stock ready. There has been so much fantastic R&D in the veterinary sector over the past two years and vet professionals will get to try it out first at the London Vet Show."
BVA Senior Vice President, James Russell, said "The London Vet Show is a highlight of the CPD and social calendar. The range of lectures we have on means there's something for everybody – whether it's clinical, non-clinical, BVA Congress or our career development stream. But the opportunity to see each other again after two years is something which I am so excited about.
I know that there will be some people feeling nervous about the idea of coming together again. But one of the tremendous privileges I've had during the past year is being in London and watching it slowly unlock. I have to say that my recent experiences of being out and about in London make me feel very safe here. I do recognise that different people are at different points on their journey with that, but I hope that everyone finds a way of getting to the London Vet Show in a way they feel comfortable with. CloserStill have put in measures when we are there that will make us feel as safe and as comfortable as we can do."
Chapman continued, "We also have some fantastic new and returning features in store for delegates. For example, I'm delighted to announce the return of the popular Community Masterminds where online friends can meet in person and discuss topics that matter most to them. We are also hosting our very first Very Happy Hour on the exhibition floor from 5.30-7.00 pm on Day 1 where there will be drinks available for everyone to enjoy in a relaxed, spread-out fashion."
"We do ask that delegates planning on attending pre-register so we can best lay out the event and cater for the audience in a Covid-friendly manner."
One day and two-day tickets are available now. Register before Friday, 22nd October to receive your badge in the post. Head to https://london.vetshow.com/ to book or call +44 (0)2476 719 687 to discuss options.
More information on any of CloserStill Media's Vet Shows can be requested from Rachel Kilmartin, Senior Marketing Manager, r.kilmartin@closerstillmedia.com